Locating Your Meter Number and Burlington Hydro Account Number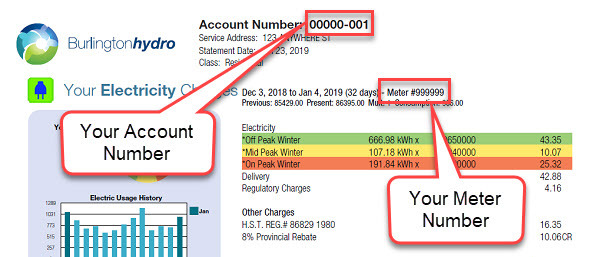 Your account and meter numbers are located on the upper portion of your Burlington Hydro bill as shown.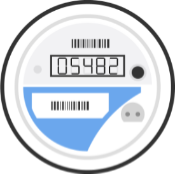 FROM THE FACE PLATE OF YOUR ELECTRICITY METER ...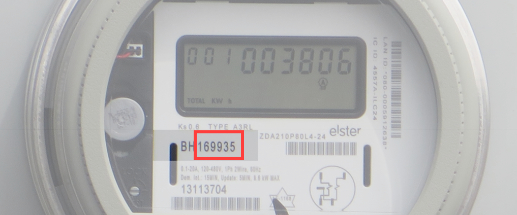 If your hydro bill can't be accessed, you can still get your meter number directly from your electricity meter. Your meter number is made up of the 6 digits to the right of BH (This is highlighted in red in the image above).  Only attempt to view your smart meter if you can do so safely.