Stockpiling Materials Under Powerlines is Dangerous and Could Cause Serious Injury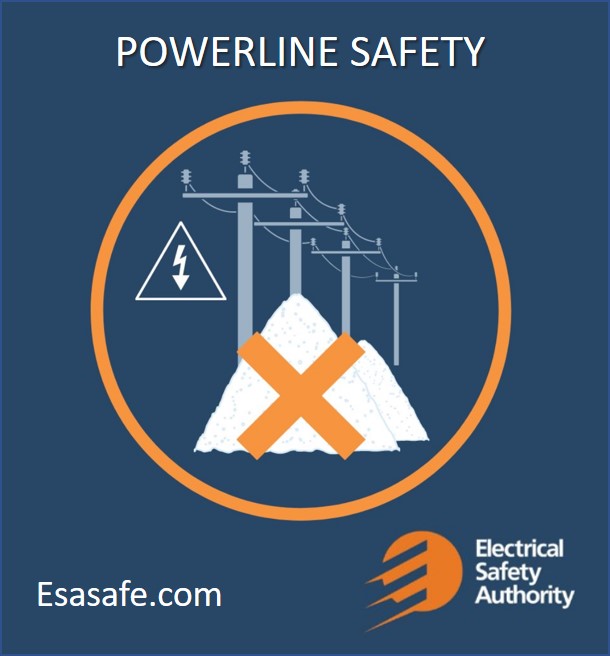 The Electrical Safety Authority (ESA) is reminding members of the public, constructors and property owners of hazards involving stockpiling dirt, sand or snow in the vicinity of overhead powerlines. Dangerous hazards are created to members of the public and workers when safety clearances under powerlines are comprised.
Additionally, fences around electrical equipment such as transformers (substations) are installed at a specific height for the safety of members of the public to prevent unauthorized access to electrical hazards. Stockpiling snow near and higher than the fence allows members of the public unauthorized entry into the substation.
If you see a stockpile of dirt, sand or snow near overhead powerlines or substation fences, stay back and please report it to Burlington Hydro at 905-332-1851 or contact the Electrical Safety Authority at 1-877-372-7233.
Always remember to keep back a minimum of 3.0 m from all overhead powerlines.